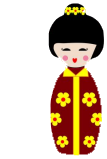 POWNA SAKE is the world's first ever sake manufactured in Japan made from Indian Rice.
POWNA SAKE is the brain child of two highly affluent, globally connected women entrepreneurs, Namrata Shroff and Barkha Shewakramani.
Namrata Shroff is an architect by profession that has created tastefully unique designs spanning across the world.

Barkha Shewakramani is the founder of her eponymous make-up brand called BARKHA BEAUTY which is a favorite amongst several Hollywood celebrities. Additionally, Barkha is in talks with NETFLIX for the launch of The Barkha Show which will be shot and aired from Dubai.